Community •
Lime Offers Free Scooter Rides To The Polls To Polish Voters
Polish voters are heading to the polls this weekend to participate in the country's Senate and Parliamentary elections, and Lime wants to help get them there for free.
Starting at 6 am local time on Sunday, October 13, Lime is offering Polish citizens a discount code valued at 10 PLN, or 14 minutes of free scooter riding. The goal is to help encourage civic engagement in cities like Warsaw, Poznan and Wroclaw after similar initiatives in Europe and the US were met with overwhelming success.
"At Lime, we support responsible citizenship, which is why we want to give Polish voters an additional incentive to leave home and go to the polling station," said Paulina Mroz, Lime's General Manager of Poland, Hungary and the Czech Republic. "By offering free electric scooter rides to residents in every Polish city in which Lime operates, we're able to provide an efficient, comfortable way for them to get across town and exercise their right to vote."
To receive the 10 PLN discount, riders simply need to enter JADENAWYBORY into the promo code section of their Lime wallet. The discount is valid until the end of the day on October 13.
Lime's free ride to the polls is the latest in a series of community-focused initiatives in Poland. Last month, the company hosted a safe riding event for seniors headlined by famed 80 year old DJ Wika and announced the launch of clean e-bike operations in the country's capital. Team members were also on hand to give free educational workshops during Warsaw Transportation Day.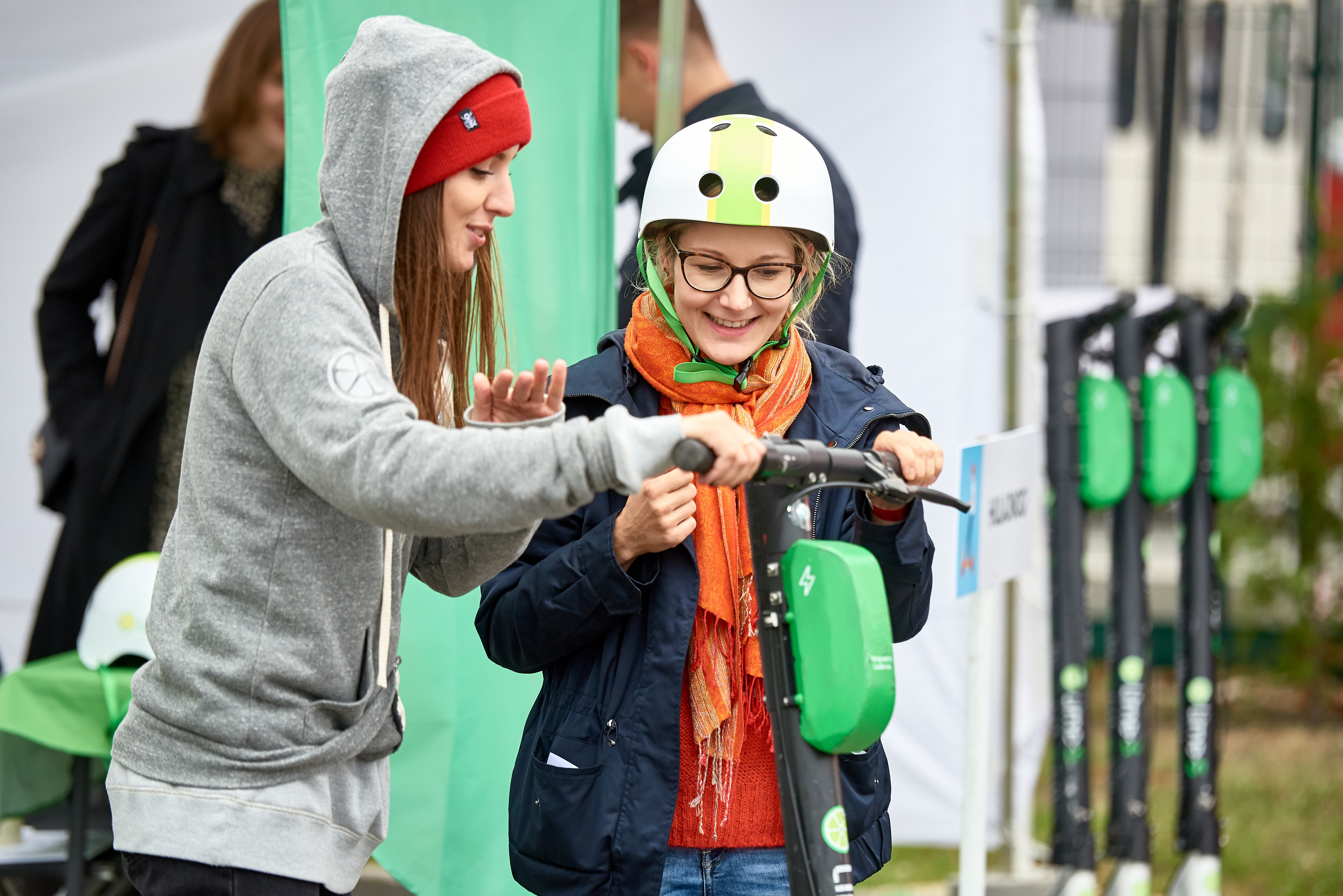 In May, Lime's partnership with ThisTimeImVoting helped more than 15,000 Europeans get out to vote in a year that saw the first ever increase in EU election voter turnout.
To learn more about civic engagement and micromobility, subscribe to 2nd Street, or download the Lime app to take an electric scooter ride in Poland today.