Lime's New Scooter Reserve Feature Goes For A Test Ride
The days of missing out on an electric scooter rental may soon be coming to an end.
Beginning this week, Lime iOS users in Lyon (FR), Brisbane (AU) and Tel Aviv (IL) can beta test a new reserve feature that allows them to "book" an electric scooter up to 15 minutes before their ride.
Once a particular scooter is reserved, other riders will neither be able to see the vehicle on the Lime map nor unlock it during the 15-minute reservation period.
"We understand how frustrating it can be to find a scooter on the map and walk to it, only to find out that another rider has already taken it," said Will Lee, Product Manager at Lime. "This new reserve feature helps to assure our riders that a Lime scooter will be waiting for them when they get there."
The reservation process is simple:
Tap on a scooter in the Lime app
Press the "Reserve" button in the banner
Arrive and unlock the scooter within 15 minutes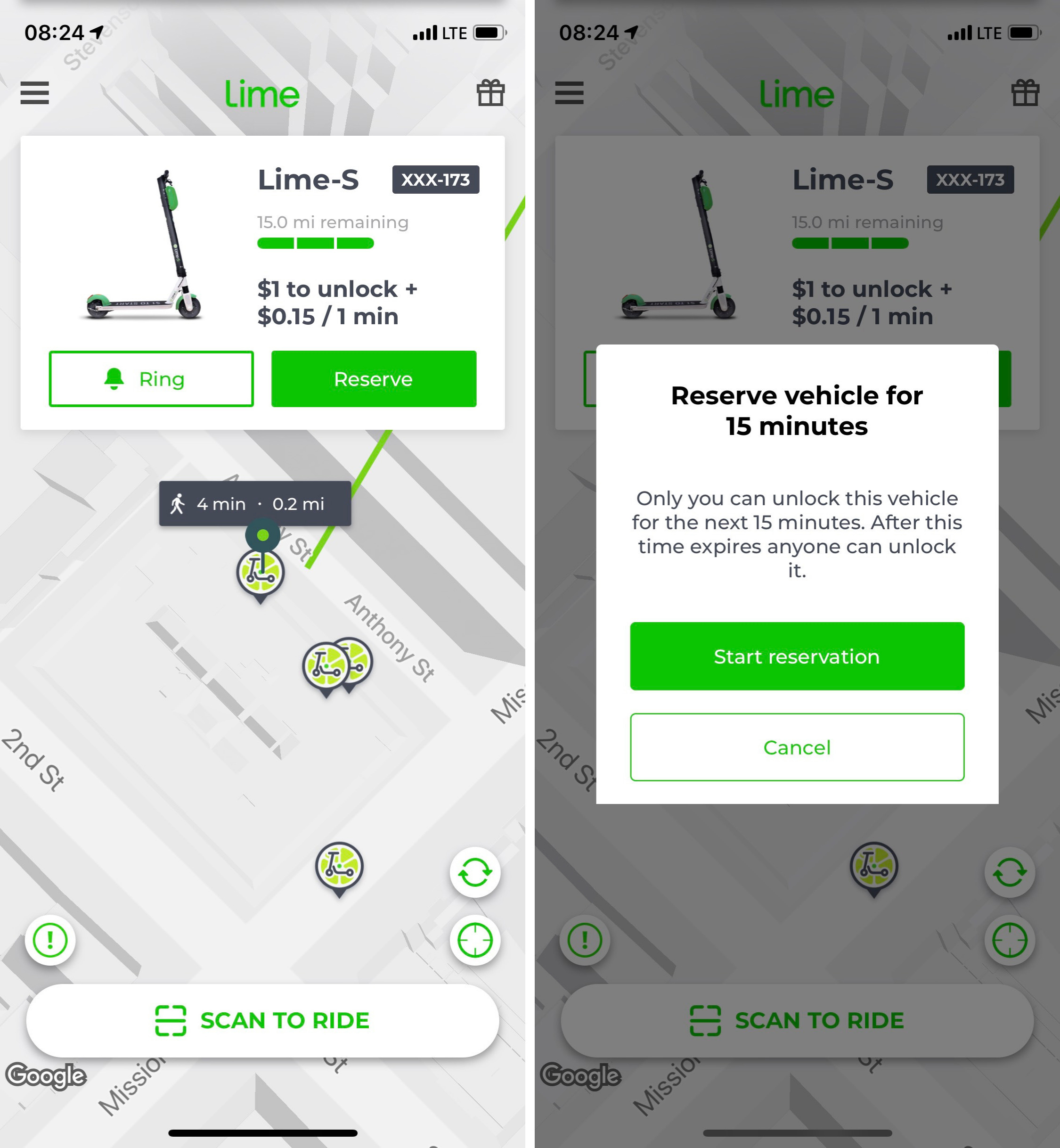 Similar to non-reserved scooters, trip billing for reserved scooters during the beta test period begins once the vehicle is unlocked.
The new feature announcement comes shortly after Lime's integration with Google Maps expanded to over 80 new cities around the world in March, including Lyon and Tel Aviv.
Subscribe to Lime's 2nd Street to learn more about product updates and developments from around the world of micromobility, or download the Lime app to take (or reserve) your next scooter ride today.