Featured Product News •
Lime Launches Lime Tours in Select Markets
A key goal at Lime is to make the experience of renting one of our vehicles feel as seamless as if our riders were using their very own vehicle. In addition to providing more convenient and reliable vehicle options, we also want Lime to be a bridge to (re)discovery for our riders. In this case, encouraging people to get back outside, get around their cities and safely return to social gathering.
We recently launched Lime Tours, a new offering that shares with riders suggested places to visit as well as riding routes, currently live in LA and SF. Aimed at locals and tourists alike, riders will be able to find highly curated tour routes and points of interests - including landmarks, restaurants, cafes, etc. - at the click of a button, all in the Lime app.
With tourism still recovering from the worst of COVID-19, our goal is to help our riders get outside and find new or unexplored places in cities whether it's where they live or in town as a tourist. There's no better way (or currently, safer way) to see a city than by scooter or bike. Riders are outdoors and socially-distanced, while traveling quick enough to get around but slow enough to see everything. Our new Lime Tours feature doubles down on this to provide an easily accessible tour of a city, informed by locals.
In addition to proving a fun outlet for riders, Lime Tours is also aimed at boosting the local economy. Research from Emory University revealed the positive economic impact of micromobility on local economies. The study found shared e-scooter systems created an estimated $13.8 million in additional sales across 370 food and beverage companies in four cities over six months in 2019, as compared to four similar cities over the same time period without e-scooter programs.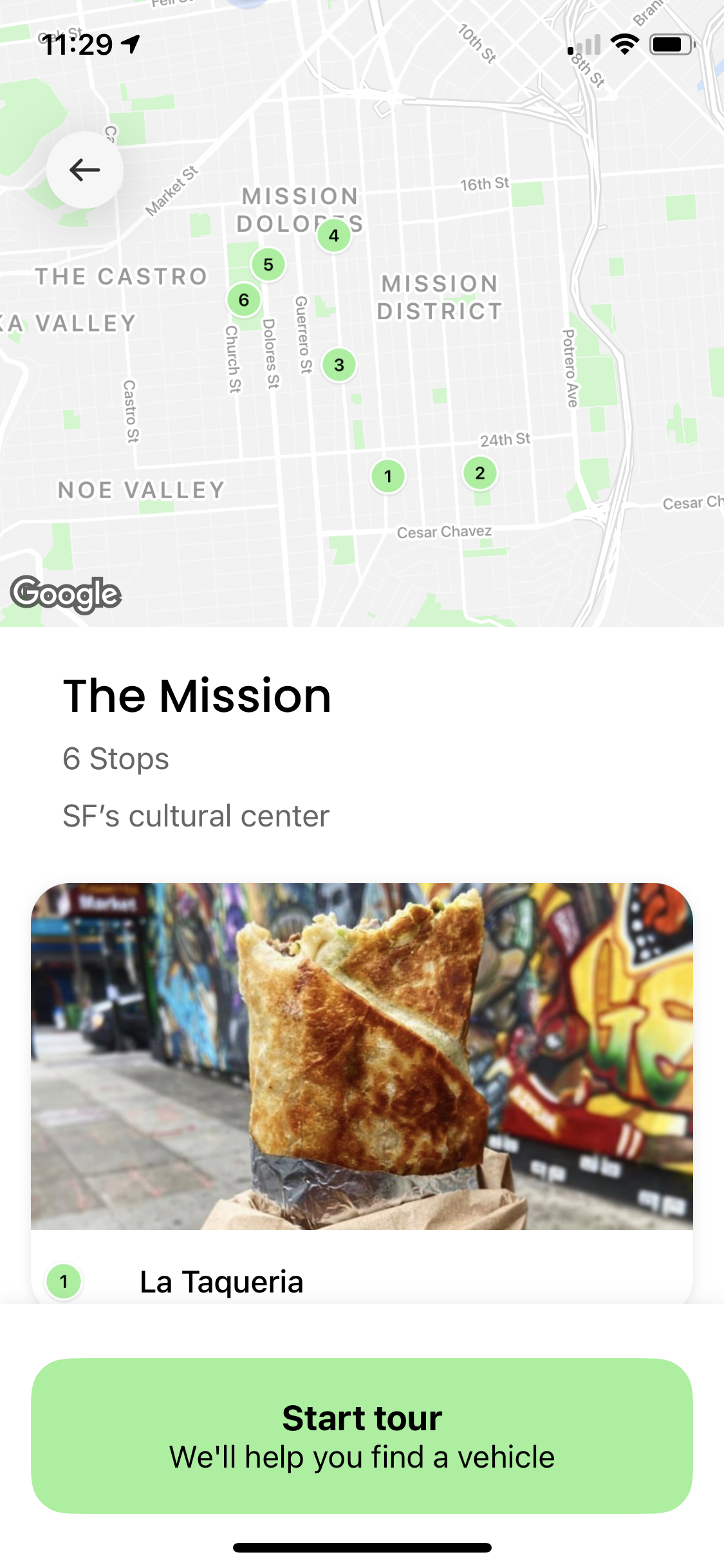 We're customer-obsessed at Lime, which results in a strong focus on making the rider experience as enjoyable as possible. Lime Tours provides riders with a convenient, fun way to explore their cities while patronizing local businesses.