Paris Is Critically Overheating (Again), And Scooters Can Help
On June 28th, 2019, the French town of Gallargues-le-Montueux recorded the hottest temperature in the country's history: 45.9C (114.6F). Less than 4 weeks later, Paris is getting ready to set a record of its own, with Thursday temperatures projected to soar to more than 42C (107.6F).
These two uncomfortably similar events have one major discrepancy; whereas the population of Gallargues-le-Montueux tops out at roughly 3,700 inhabitants, the French capital and its surrounding suburbs are packed with over 10.5 million.
And the heat and congestion alone are only half of the (immediate) problem.
As temperatures rise, metropolitan areas typically experience a spike in pollution due to increased ozone levels. Vincent-Henri Peuch, the Head of the Copernicus Atmosphere Monitoring Service, put it this way following the record-breaking European heatwave in June: "In periods where there's lots of sunshine and high temperatures, it's a very good condition for ozone to develop."
The problem is particularly poignant in Paris. In a landmark ruling earlier this summer, a local court found that the French state is responsible for the poor air quality in Île-de-France, criticizing it for "not taking sufficient measures to remedy the situation" after pollution levels have repeatedly climbed past government-set limits.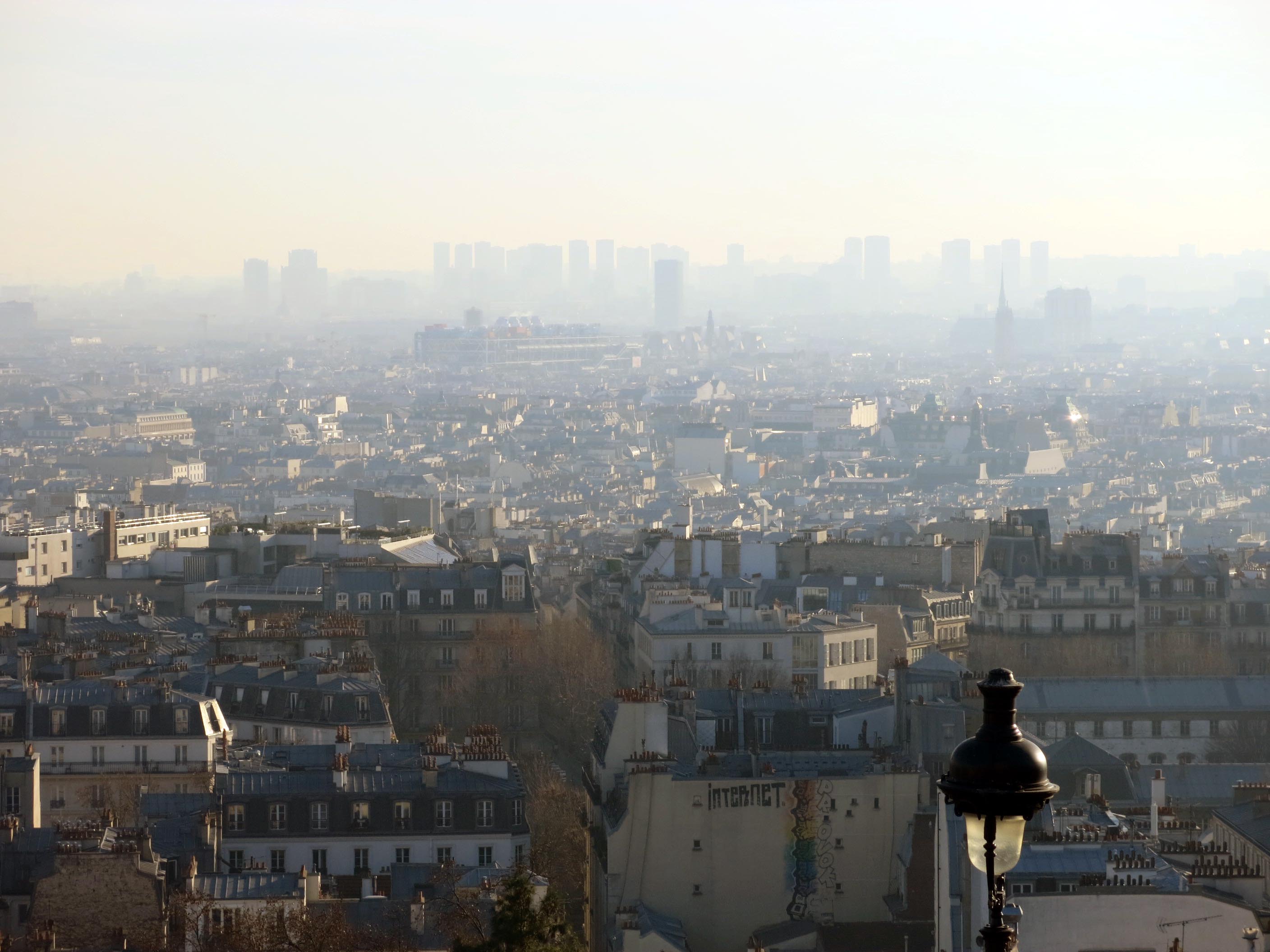 So what's a city to do?
If the last "canicule" is any indication, Paris will be extending the operational hours at local pools, parks and "cool rooms." The city has also begun banning cars and cutting prices on metro tickets to help offset the surge in pollution levels.
Farther south in the port city of Marseille, city leaders have gone so far as to implement a speed limit on incoming ships and are planning to offer millions of euros' worth of free electrical connections to all docked boats in order to limit unnecessary engine usage.
THE SCOOTER SOLUTION
Scooters, too, are playing an increasingly important role in mitigating the harmful effects of these intense European heatwaves.
According to Lime Senior OM Antoine Bluy, scooter ridership in the city of Lyon surged between 6%-10% during June's historic week-long spike in temperatures.
"We already know that 59% of our French riders use Lime to reduce their reliance on cars and mopeds," said Bluy, referencing an Odoxa-led scooter study released in April. "Now we're seeing that, during periods of intense heat and air pollution, even more riders depend on micromobility to facilitate short trips around the city."
This mode shift away from automobiles is part of a larger zero-emission strategy that's showing strong traction in France. Earlier this year, Lime announced a three-year partnership with Planète OUI ensuring that all e-scooters and warehouses are powered by renewable, locally-sourced electricity. It's the first and, to date, only such scooter sustainability initiative in the country.
Technology is also playing a role in making scooters more accessible in the French capital. In June, Lime rolled out a pair of highly-anticipated new features in Paris allowing riders to both reserve a scooter in advance and unlock multiple scooters from the same account.
Both releases came in the wake of a 6t study that found that, just one year after their arrival, 1% of all motorized trips in the French capital are being made on Lime scooters.
"The more accessible we make scooter ridership," explained Paris GM Arthur-Louis Jacquier, "the greater the impact we can have on reducing traffic congestion and replacing it with cleaner, more efficient modes of transportation."
LEARN MORE
As extreme weather becomes a more common seasonal reality in Paris and across Europe, cities and private enterprise will need to work hand in hand not only to minimize the negative impacts of climate change, but to proactively find solutions that allow urban life to thrive.
Where transportation is concerned, the case for micromobility is becoming stronger than ever.
Subscribe to 2nd Street to stay informed on the fast moving world of electric scooters, or download the Lime App to take a carbon-free ride in Paris today.